Welcome to FutureCloud Consulting
FutureCloud Consulting is a rapidly growing cloud consulting and outsourcing company based in India. We specialize in delivering exceptional consulting solutions and comprehensive outsourcing services to companies around the globe
We are proud to be a Pledge 1% member!
At FutureCloud Consulting, we believe in giving back and making a positive impact on the world around us. As a Pledge 1% member, we have committed to dedicating 1% of our time and resources to support charitable causes and drive meaningful change.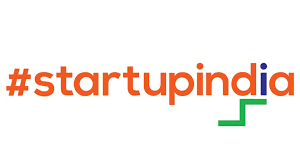 Proud Member of Startup India :  Unlocking Opportunities for Growth
We are thrilled to announce that FutureCloud Consulting is a proud member of Startup India, an initiative launched by the Government of India to nurture and support the growth of startups in the country. This recognition reflects our commitment to innovation, entrepreneurship, and our dedication to driving positive change in the business landscape. Being a part of this vibrant ecosystem, we bring a deep understanding of the startup culture, agile methodologies, and disruptive technologies.
Integration & Migration
Our experts provide integration and migration services that simplify complex technology landscapes and drive business efficiency.
Professional Consulting
Our team of consultants has extensive experience across a variety of industries and will work with you to create tailored solutions.
Expert Implementation
We help organizations realize their goals through expert services to ensure the successful implementation of your projects.
Software/App Developement
We help turn your ideas into successful products by working with you every step of the way to bring your vision to life.
Application Maintaince
We specialize in ensuring the smooth operation of your business applications with cost-effective and flawless solutions.
Resource Staffing
We help organizations find the right talent to support their growth by understand your staffing needs and provide customized solutions.
Expertise
We are a team of highly skilled cloud consultants with extensive experience in cloud technologies, architecture, and implementation.
Comprehensive Services
We pride ourselves on offering comprehensive services that cater to the diverse needs of our Partners.
Client-Centric Approach
Our client-centric approach ensures that we deliver measurable results and drive tangible business outcomes.
Agility and Innovation
We embrace the spirit of innovation and agility, allowing us to adapt quickly to evolving technologies demands in the market.
Collaborative Partnership
We believe in fostering strong, long-term partnerships with our clients by building trust, transparency with open communication.
Commitment to Excellence
Our commitment to excellence is unwavering. We strive for perfection in everything we do, ensuring the best quality of service delivery.